Welcome to Rauzulu's Street
This is Rauzulu's Street, a collection of sports contact information and a source for the major sports records and past champions. Our large historical and statistical database covers a number of sports, such as hockey, baseball and football and is a must starting point for finding sports information on the web. In addition Rauzulu shares his latest opinions each month on the state of sports and the world in general.
What's New
The updated Rauzulu's Street starts to take shape. First up is our Hockey Area. Completely rewritten to make use of new web technologies, the site now offers detailed player and season information. It is still in it's testing but will start being integrated into the site.
The World of Sports
With college football returning this month and the NFL resolving their labor woes the fall season promises a full slte of games. Surprising how the loss of pre season revenue seemed to bring the two sides of the NFL dispute together.
Tiger Woods fires his longtime caddie Steve Williams and announces he will return to play this month. Questions about his return are many, including whether he will carry his own bag.
Was nice to see Evans finally win the Tour de France. The International Cycling guys can now punish Contador for eating "tainted meat" in last years race. Can't believe the Spanish cycling federation bought that story.
Comments - The World
Let's review the summer CNN viewing season. Casey Anthony trial was on daily, in fact was the only thing on HLN for weeks. Someone needs to remind our "talking heads" that their jobs are to report the news not manufacture it. This was not more apparent than after the trail decesion and the questioning that occurred.
See previous comments from Rauzulu
Our New Look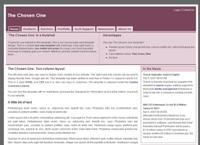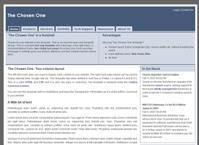 After four years of having the same style on the website it was time to do a bit of housekeeping and at the same time clean up some of the coding for the website. (all this technical jargon gives me a headache) As you browse through the site you will now notice different color combinations associated with each of the main categories. The menu structure was also updated and overall the speed of loading should be better. This change will take most of the next six months to fully incorporate.